Experts in cold Chain Management
FROM PICK-UP TO DELIVERY.
Experts in cold Chain Management
FROM PICK-UP TO DELIVERY.
Experts in cold Chain Management
FROM PICK-UP TO DELIVERY.
One Group
PACE has built up a unique, A-team of best-in-class industry experts in quality, cold chain, and regulatory compliance.
Industry Experts
PACE has always been there for healthcare professionals of all kinds. We keep our clients' requirements central to our thinking.
Global Logistics
Our global network operates 24/7 in over 160 countries, providing GDP-compliant life sciences supply chain management solutions.
All-Inclusive
PACE focuses on providing the most comprehensive time-sensitive and temperature-controlled logistics services available while delivering flexible, tailored, cost-effective solutions to all clients.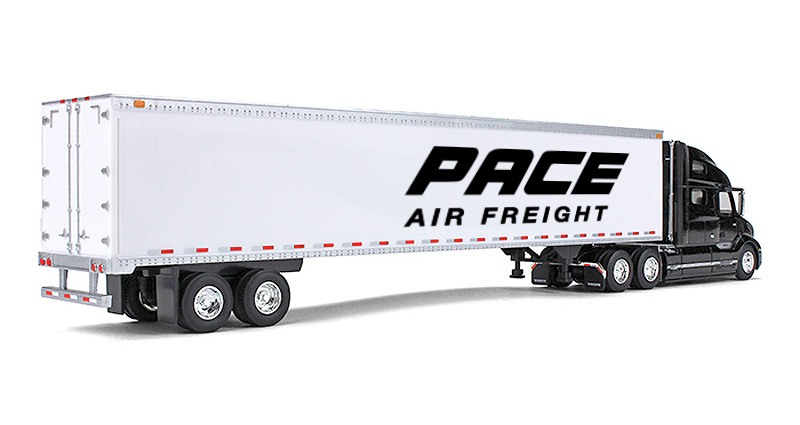 PACE Air Freight began in 1975, with one man, one truck, and one unstoppable passion. That passion fueled the growth of PACE Air Freight, a company that provides dedicated, full truckload services to import/export freight forwarding companies throughout the United States.
Today PACE Air Freight remains family-owned and operated, giving clients the personalized service, they deserve while applying the most highly advanced technology in the industry. PACE Air Freight takes pride in offering a variety of delicate and demanding transportation services including Air Freight and roller bed trailers that handle aircraft containers of all kinds, as well as climate control trailers to ship sensitive cargo for protection during transit. Headquartered in Plainfield, Indiana, a suburb of Indianapolis, PACE offers next-day shipping service via domestic trucking to and from the markets of Chicago, IL, Cincinnati, OH, Indianapolis, IN, Lexington, KY and Louisville, KY. Additionally, PACE Air Freight also serves other markets as requested and currently authority 48 states.
"It is our fiduciary responsibility to protect the health, safety and welfare of the general public through efficient and secure cold chain management."
With PACE Air Freight's forward-thinking culture of engagement, we work directly with customers to personalize a transportation solution that will meet your needs and budget. The team members at PACE Air Freight all have one thing in common, their desire to get your cargo from point A to B without a worry or concern on your part. We accomplish this by staying focused on our client's standards and maintaining the highest level of professionalism in the industry through our hi-tech security and tracking for location and temperature control. Our staff is trained and certified in their areas of expertise ensuring a "smooth ride" each and every time you call.
To be a trusted partner that helps the Pharmaceutical, Biotech and Life Science Industries succeed by providing expertise and tailored cold chain logistics solutions.​
Our cold chain team of experts can handle all your temperature-sensitive transportation needs using highly monitored and controlled coolers within our terminals, strict GMP practices, and trailers capable of multiple temperatures. In addition to the ability to handle climate control shipping, we also are committed to security and quality management for the pharmaceutical, biotech and life sciences industries using our state-of-the-art technology and equipment.
Managing shipments with care, knowledge and precision
Dedicated to our mission, PACE makes transferring our customer's temperature-sensitive biological materials and pharmaceutical ingredients the most reliable, secure and efficient in the industry. Effective and transparent collaboration with regulatory and certification associations is key to our commitment to delivering the highest levels of quality and compliance in the sector.
PACE is able to benefit from enhanced supplier relationships and access to advanced technologies, networks and routes across the globe, enabling our logistics experts to implement industry-leading supply chain solutions for the life sciences sector.
We are Proud to announce that Pace Air Freight received Acuity Insurance's 2019 and 2020 Award for Outstanding Fleet Safety Performance
We want to give a special THANK YOU to our team for helping us achieve this Award for Outstanding Fleet Safety Performance.
We take PRIDE on how we conduct ourselves in servicing our Customers. We also pride ourselves in providing a safe work environment for our customers and the motoring public. Pace is proud to have a team of dedicated professional drivers who continually display safe driving skills. Pace Air Freight Safety Director Dan Beauchot works with our drivers to teach and improve our drivers' knowledge and awareness for safety and regulations. This has helped to dramatically increase our safety performance and is paramount to our continued success.