What sector could be more challenging than healthcare? Our end-to-end solutions can add value to all parts of your healthcare supply chain. We have the knowledge and experience to transport high-value, medical and life science products. We offer a variety of logistics services that meet the strict and handling needs of your cargo.
High-Security Transport
We go above and beyond to ensure your high-value shipments arrive safely without compromising quality. Pace Air Freight now offers PACE ASSURED, a high-security program option that can be added to your shipment. With PACE ASSURED you get added security options. Here are just some of the added perks with PACE ASSURED:
Trailers with Enhanced GPS Tracking and Temperature Monitoring
Trailers with Enhanced Security Locks
Options for client access for real-time GPS and Temperature tracking
Electronic door monitoring
Tamper Evident Security Seals
Temperature Controlled Storage
Pace Air Freight has validated temperature-controlled cold rooms and warehouses at 3 of our strategically located facilities. We specialize in the transportation and storage of diagnostic and pharmaceutical goods of all kinds and have written SOPs including customized client-specific SOPs for all processes. Our Plainfield, Cincinnati and Chicago facilities offer validated controlled ambient storage (15℃ – 25℃), validated freezers for -20℃ and 2℃ – 8℃ cold rooms. All locations have 24/7 temperature monitoring telematics including a backup temperature monitoring system.
TSA Certified Cargo Screening
Under the Certified Cargo Screening Program, TSA has certified PACE AIR FREIGHT as a cargo screening facility to screen cargo prior to providing it to airlines for shipment on flights. With this program offered at Pace we are able to cut down on wait times at the airport by scanning your cargo on-site and delivering directly to the airline.
Prescribed drugs (opioids, benzodiazepines and stimulants)
Over-the-Counter medicines (vitamins, minerals, supplements, common cough and cold drugs, and dermatology products)
Raw materials and bulk pharmaceuticals (chemical compounds and APIs)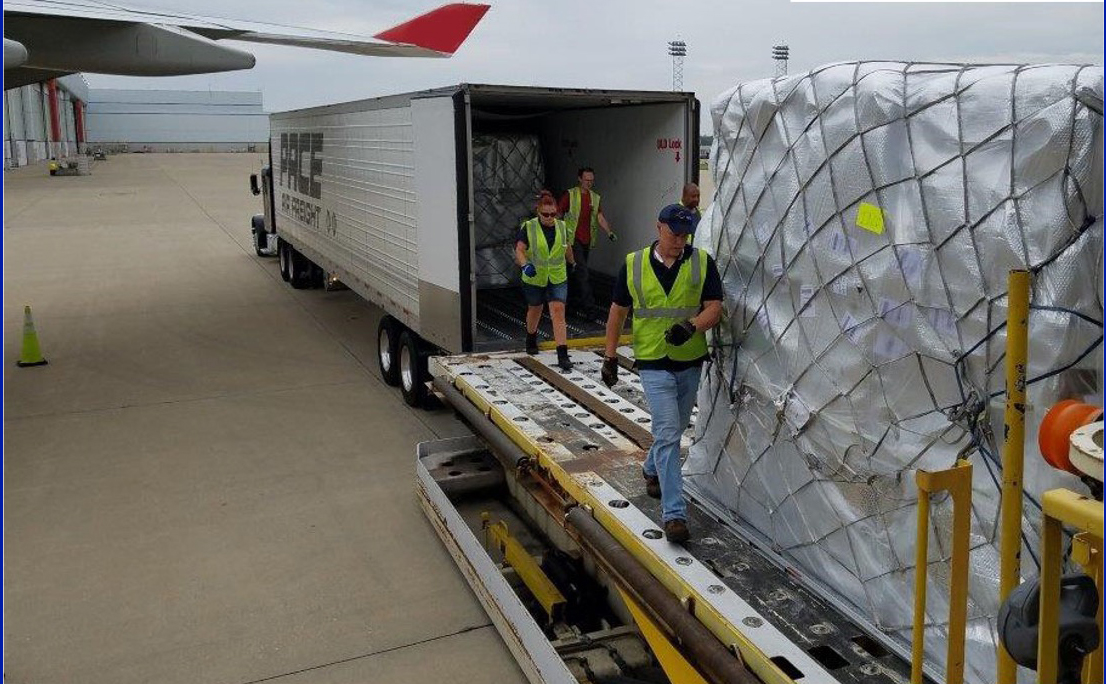 PACE's rapid turnaround, real-time tracking and global monitoring ensures valuable shipments are delivered on time.