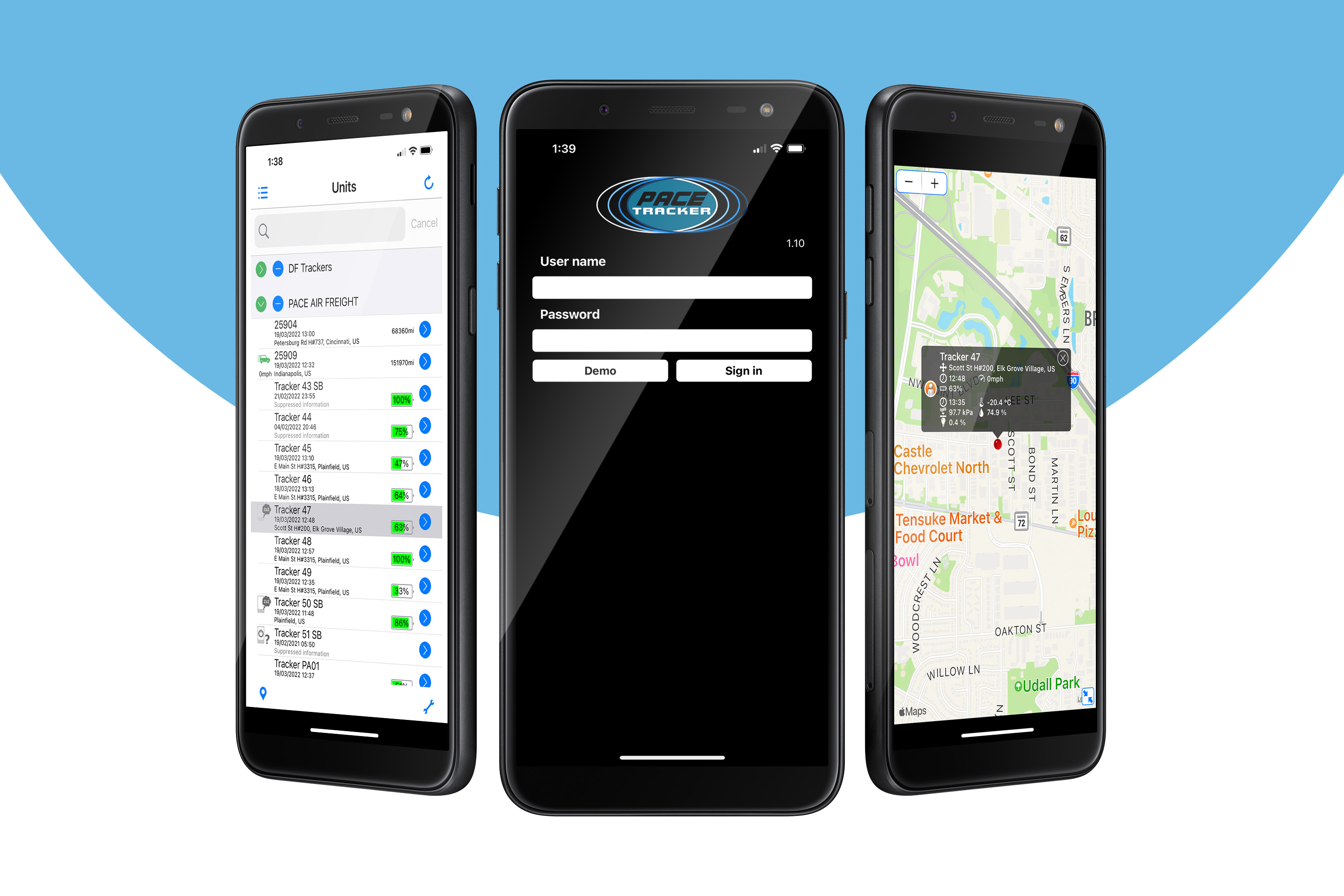 One Platform Brings It All Together
Managing your company's transportation needs effectively is a complex and challenging task.
How many shipments have critical exceptions? Do you have visibility of all your shipments?
Are shipments hitting their milestones?
Now you can access your cold chain managed transportation data from one place. PACE Tracker® offers you superior real-time web-based and smartphone GPS tracking solutions, empowering you to manage mobile assets, lower operation expenses efficiently, and improve personnel accountability. View pertinent information in simple formats ranging from drill-down dashboard tables to self-service reports. Track and monitor live or view over 24 months of historical data with the easy-to-use software. PACE Tracker® delivers comprehensive asset management solutions for any application in 12 languages and in 16 countries worldwide. This customer engagement and visibility portal empowers you to make better, quicker decisions.
Monitor your inbound and outbound supply chain with our suite of user-friendly tools.
The portal will provide an intuitive way for you to engage with and have full visibility of your transportation shipments across carriers and modes.
Designed for environmental monitoring. Data is transferred live via GPS Tracker® back to our cloud-based application servers. Users can view GPS positions, charts, graphs, and receive alerts with automated reports.
Data from EMM probe and GPS Tracker are continuously processed by the cloud platform. Transports are monitored live, and alerts are dispatched immediately if any preset parameters are exceeded. This allows you to rescue cargo instead of taking the loss.
Characteristics of the Tracking Software
Interested in a full service solution?
Contact Pace Air Freight for a one stop solution to all your logistics needs.